Bog Oak
Bog oak is an ordinary oak, which grew many hundreds and thousands of years in the floodplains of rivers.
During this time, the rivers repeatedly changed their courses, sweeping the banks with powerful water currents and throwing into their waters mighty trees. Ordinary trees die in the water, but not an oak tree. Due to the presence of tannins in its composition, wood is preserved.
The very body of oak, as the result of the reaction of tannins with dissolved in water salts of metals, is painted in different colors, with different tones, halftones, inclusions and other features inherent only in natural BogOak.
Unique wood
At the same time, oak wood, for hundreds and thousands of years, receives tremendous energy from the impact of water and from a huge amount of other elements and events affecting the body of the trunk. All these facts influence on the energy of the very bog oak itself.
And taking into consideration the ecological purity of the oak that grew in the pre-industrial period, without the impact of technogenic events, the oak is the most unique wood presented by nature to mankind.
Really rare
There are a lot of data and materials, ranging from the usual stories of fishermen and rivermen to the conclusions of various expeditions, claiming about the vast, sometimes multi-million-dollar reserves of this wood. But in reality the stocks of oak are limited, irreplaceable and hard-to-reach.
This is evidence made by the conclusions of specialists of a particularized enterprise that has been collecting information about bog oak for more than 20 years and has been doing proximate exploration, extraction and processing of natural bog oak with whom the creators of the studio have been working in close contact for a long time.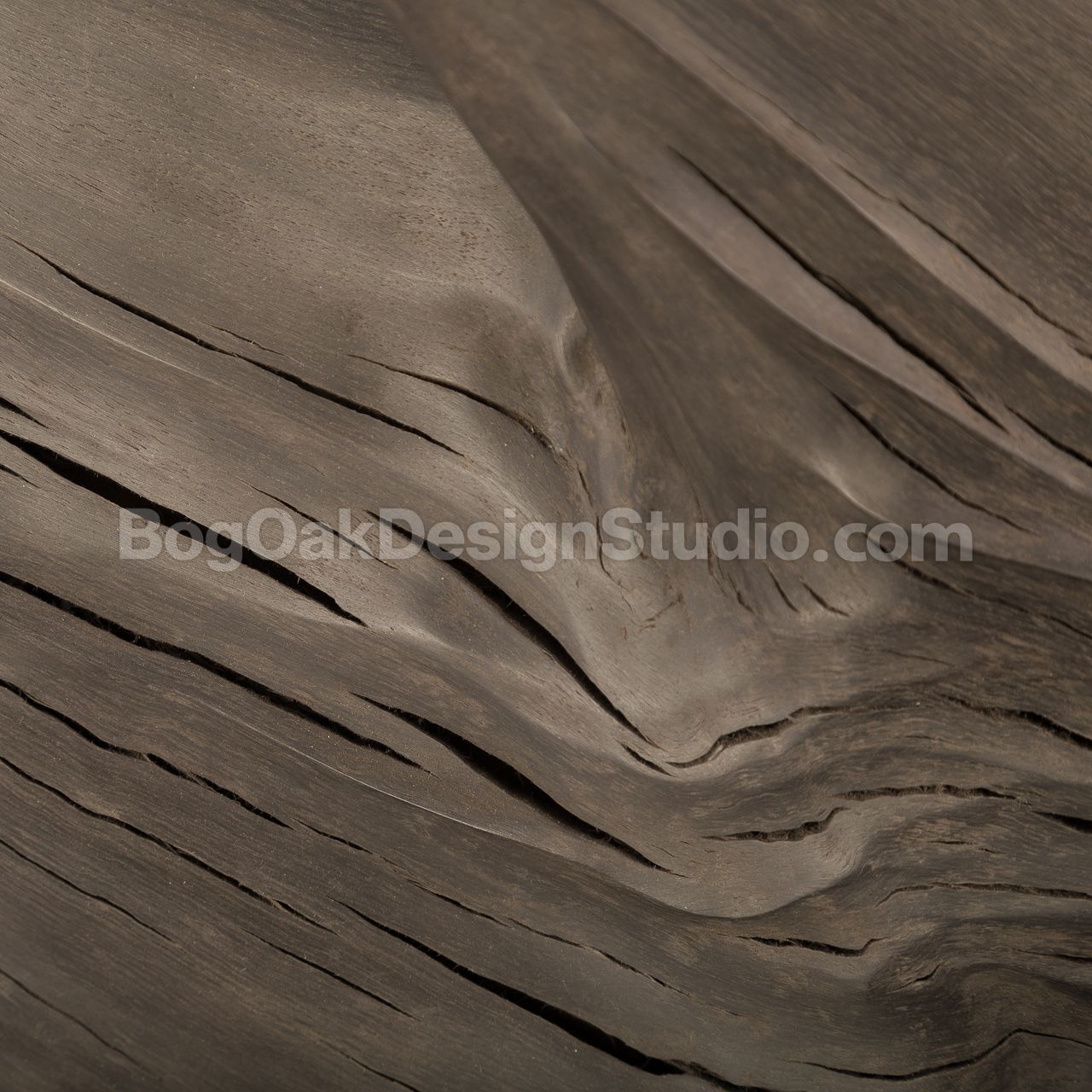 Requires special treatment
But the most important thing in bog oak is not even to find it in nature. The most important thing is the ability to get quality material out of it and make from it a highly artistic or other kind of unique final product.
If the use of ordinary wood mankind has been engaged for thousands of years, a huge number of enterprises, institutions, norms, GOSTs have been created, then the oak has practically not been studied. A very narrow circle of specialists knows about him. And accordingly, oak, as the most hard-to-reach wood material, was only able to the most talented specialists, as a result of which products made from oak are decorations of the most famous European palaces and museums.
A tree with a thousand-year history
And this is the main feature of bog oak – namely, on the one hand, a bog oak tree is still a tree, but on the other hand it is a truly unique product that can't be made by everyone.
Thus, natural bog oak is a measure of professionalism at all stages from the search, extraction and processing to the manufacture and sale of the final product.