We present to your attention a constantly replenishing collection of bas-relief products of Religious Orthodox themes made of precious wood of natural bog oak.
Our own production of this type of products began with a visit to the international  exhibition WOODEX in 2019 in Moscow, where our specialists selected the most modern equipment for high-quality processing of bog oak wood.
And thanks to the experience gained over many years of working with bog oak, thanks to the talented carvers and highly qualified specialists, in the shortest possible time, we set up production of serial Orthodox-themed products from the natural bog oak. Today we occupy a leading position in the Republic of Belarus in the production of such products.
Manual refinement of each product by professional carvers allows you to achieve excellent results both visual and tactile.
The age of bog oak used in these works is from 3000 years old. But according to individual preference, we can choose any possible age and color of bog oak for the future product.
Our works are made from 100% solid natural bog oak and deserve to take pride of place in your home.
Under standard climatic conditions, the service life of these products is unlimited. And in view of the irreplaceability and rarity of the material, each year the product will only become more unique.
When ordering icons made of bog oak from us,you are guaranteed to receive only positive emotions, the opportunity to touch the millennial history of bog oak with your own hands and feel the energy of this beautiful rare natural resource.
Each Icon is accompanied by a product Passport and a certificate for the product, which indicates the age of the bog oak used, the place of extraction of the bog oak, and other useful information.
Sergius of Radonezh
Art. 6-1
Alexander Yaroslavich Nevsky
Art. 5-2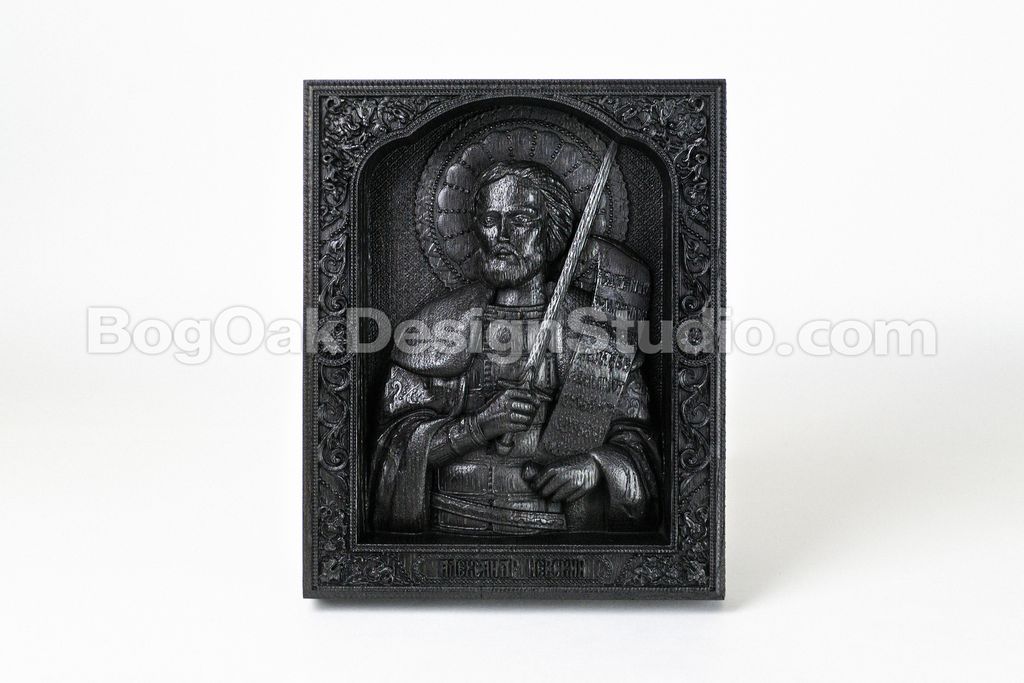 Mother-of-God Seven Arrows
Art. 9-3
The Trinity
H: 265mm W:215mm D:35mm
H: 200mm W:160mm D:20mm
Mother-of-God ``Seven Arrows``
Art. 9-1
Mother-of-God ``Seven Arrows``
Art. 9-2
Mother-of-God of the Passion
Сhrist Pantocrator
Art. 1-2
Bogorodica Trojeručica
H: 265mm W:215mm D:35mm
H: 265mm W:215mm D:25mm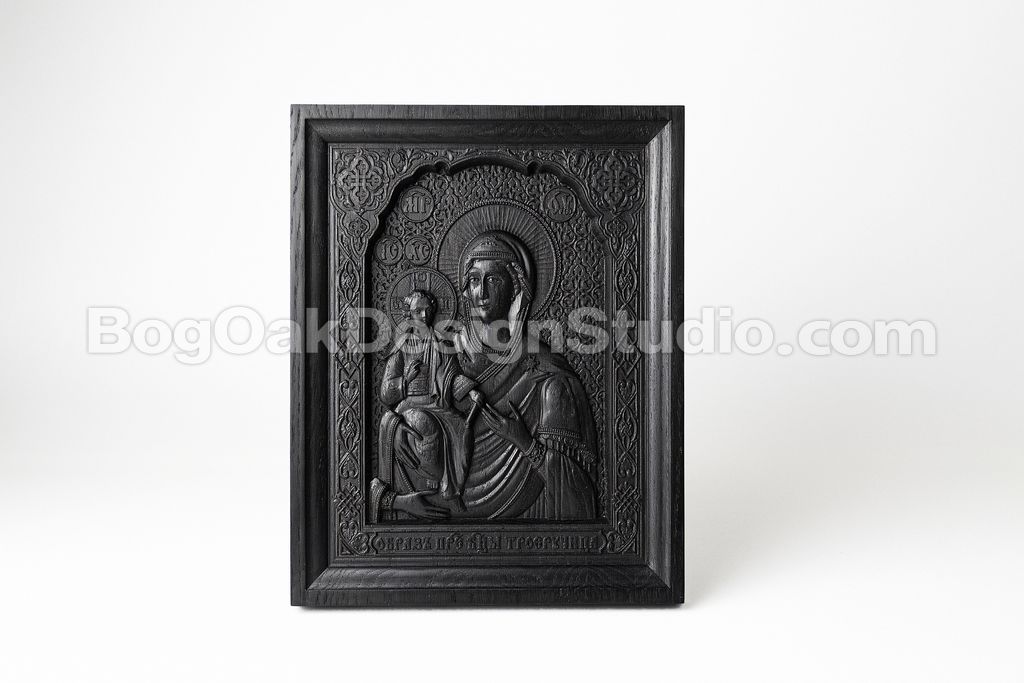 H: 265mm W:215mm D:35mm
H: 200mm W:160mm D:20mm
H: 265mm W:215mm D:25mm
H: 200mm W:160mm D:20mm
Alexander Yaroslavich Nevsky
Art. 5-1
H: 265mm W:215mm D:35mm
H: 200mm W:160mm D:20mm
Our Lady of the Gate of Dawn
H: 265mm W:215mm D:35mm
H: 200mm W:160mm D:20mm
Mother-of-God of Kazan
Art. 2-2
Matrona Dmitrievna Nikonova
Art. 7-1
Matrona Dmitrievna Nikonova
Art. 7-2
H: 265mm W:215mm D:35mm
H: 200mm W:160mm D:20mm
Saint Nicholas
H: 265mm W:215mm D:35mm
H: 200mm W:160mm D:20mm