We do non-standard things on individual orders. In this issue, unlike the generally accepted advertising methods of the fast offer of elite production, we cannot boast of immediate fulfillment of orders, since the equipment and the quality of the product require a special approach and solutions for full compliance with the required quality of the product.
Writing pen «Queen»
Wooden parts made of natural bog oak are aged between 1500 and 5000 years according to radiocarbon dating. Such an accessory can not only highlight a high status of business person, but it can also provide a connection to a whole another world with its own history and energy accumulated over many thousands of years.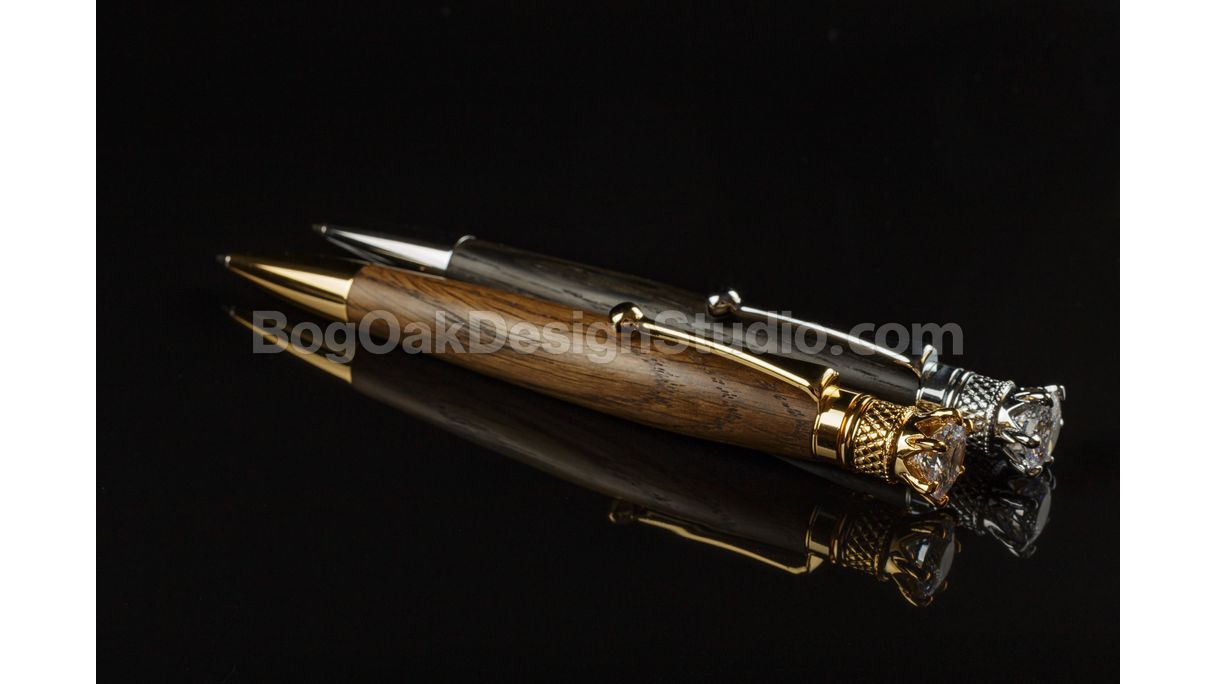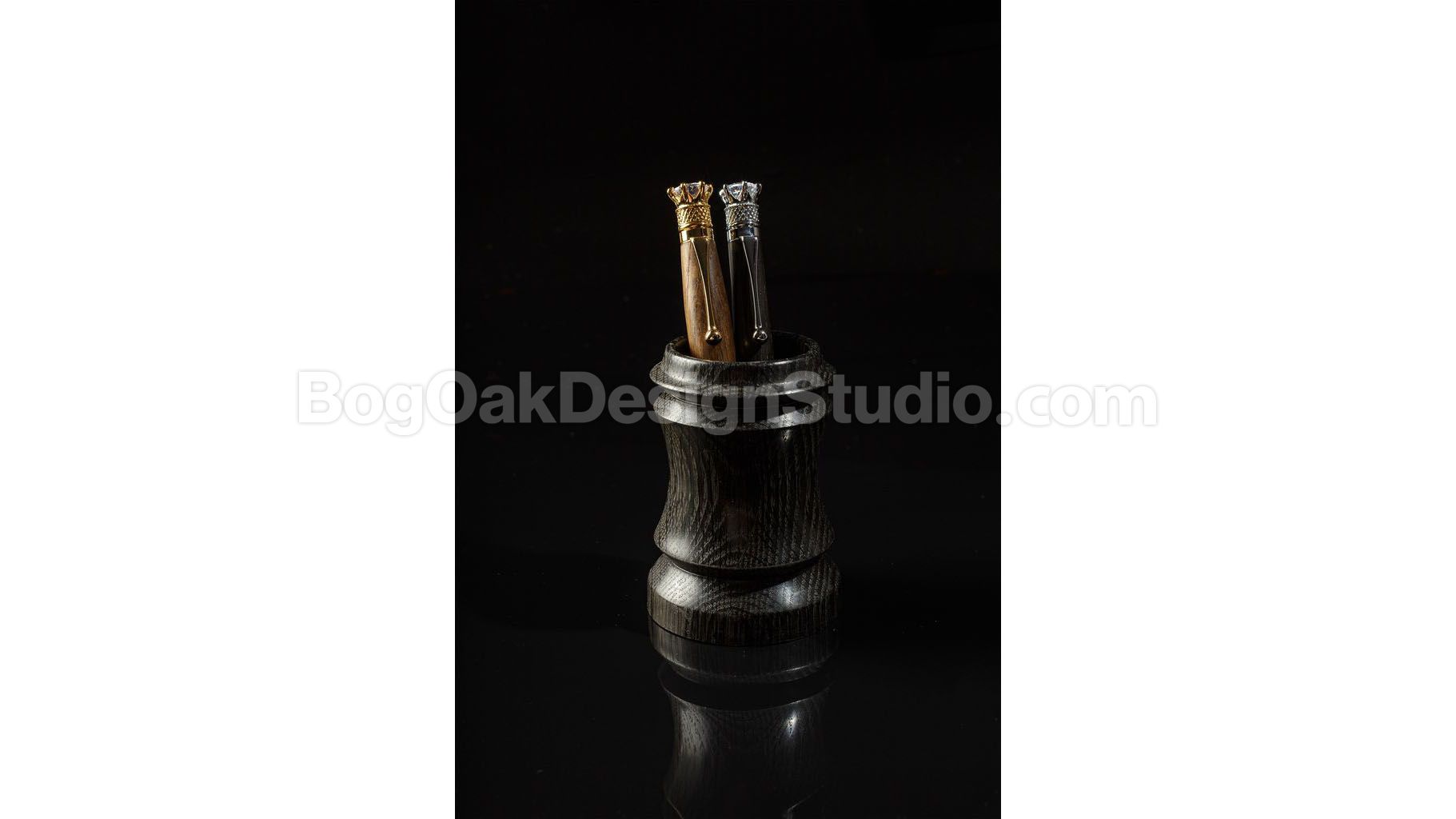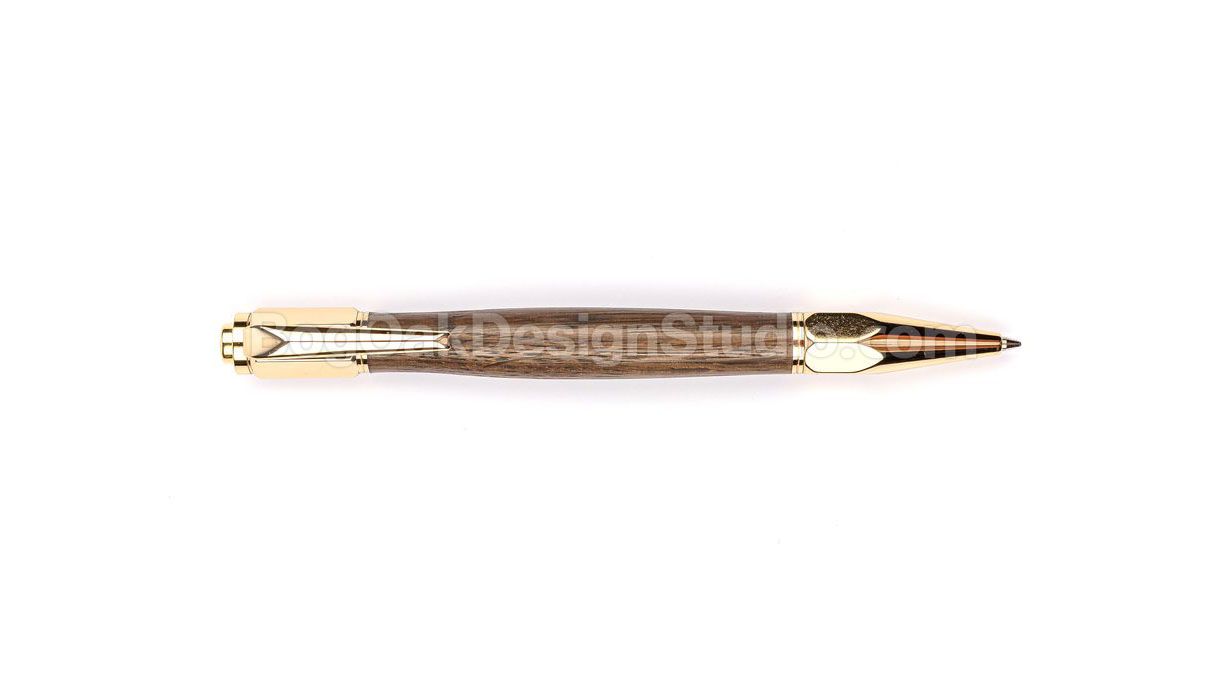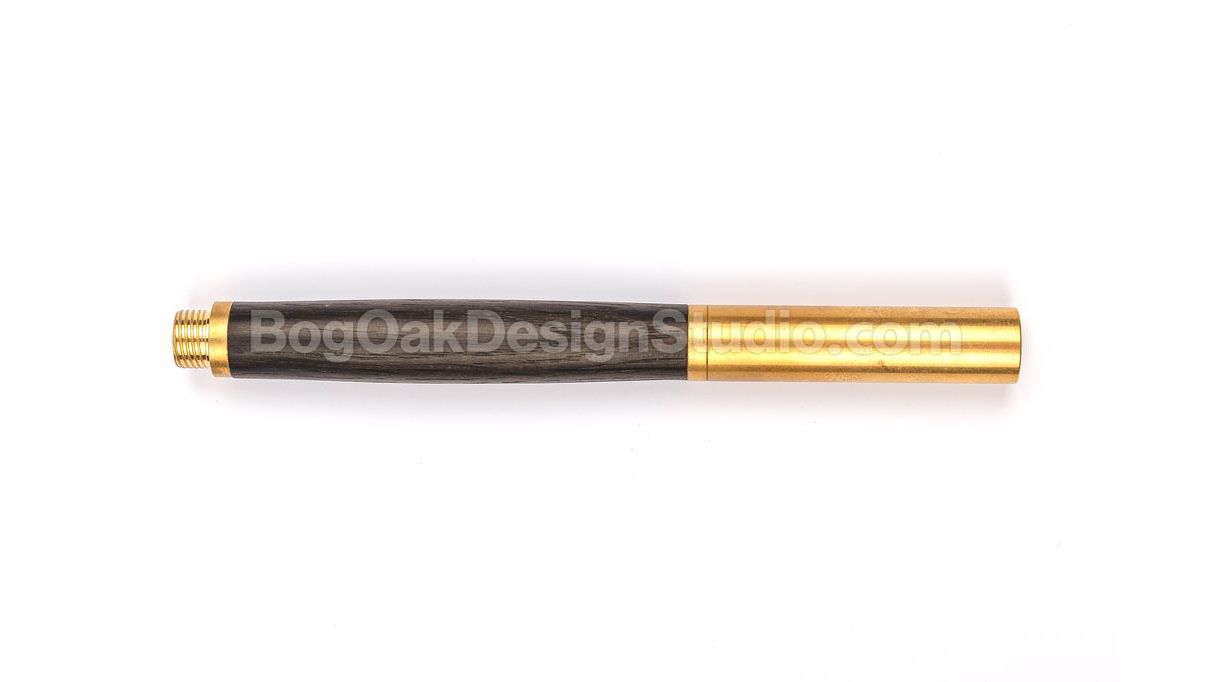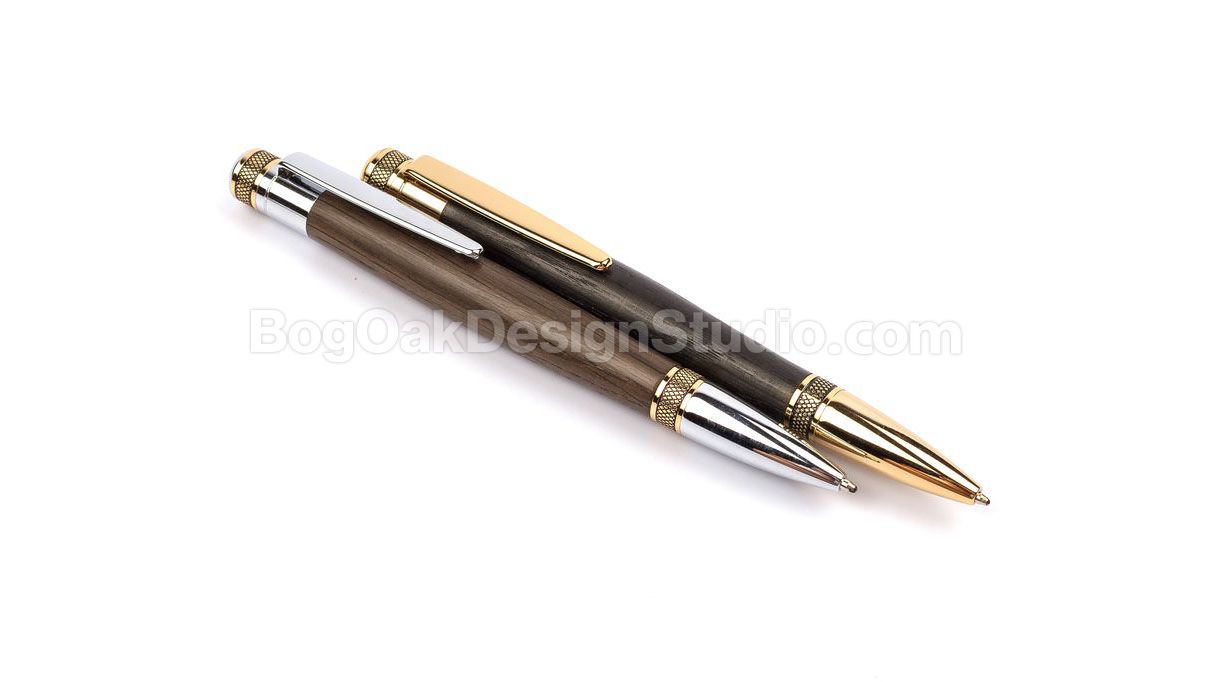 Pens in gift cases made from natural bog oak
Individual exclusive business cards
Cigar Case
Bog oak 5000 years, brass inserts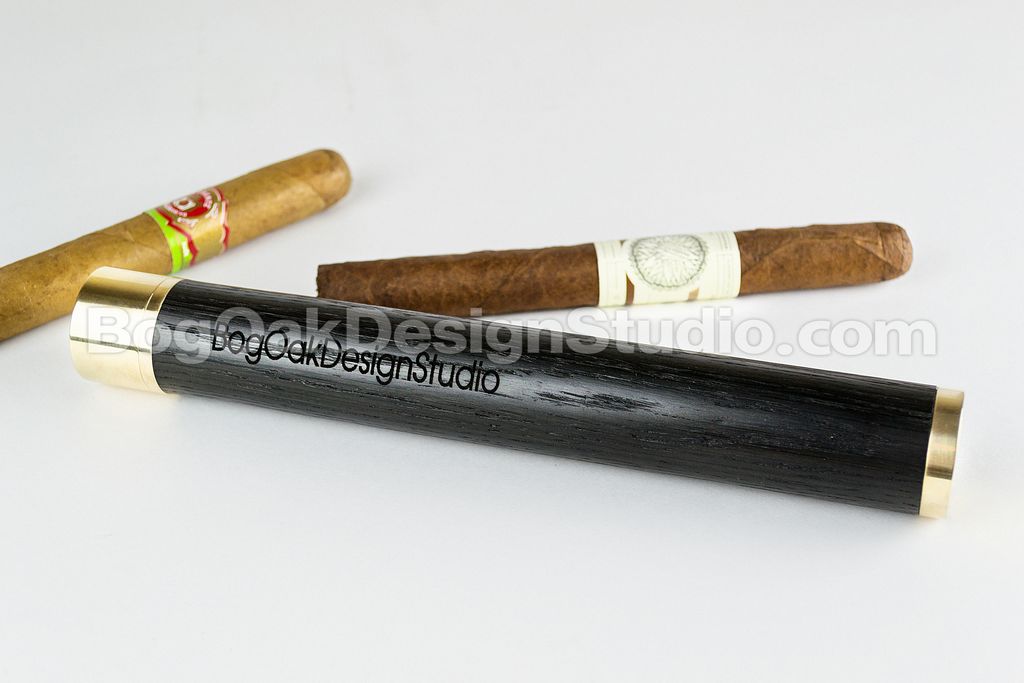 Exclusive set of whiskey tumblers made from natural bog oak
Set of tumblers for whiskey «Wave»
This set is made in the same style with sliding faces in the form of waves by hand from natural stained oak dark chocolate color.
Set of tumblers for whiskey «Bullet»
The style of this set visually and tactile creates the impression that in front of you a bullet with smooth descents in a spiral. The set is made by hand from natural stained oak the color of milk chocolate, and is a unique and inimitable luxury item that will betray individuality and emphasize the moment.
Whiskey tumblers set Classic 2pcs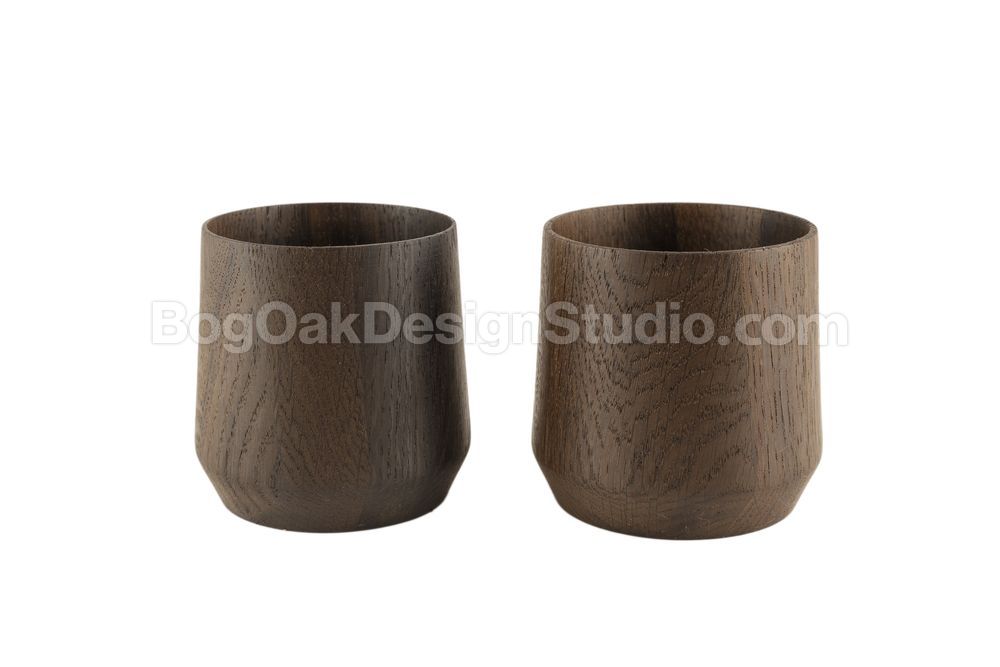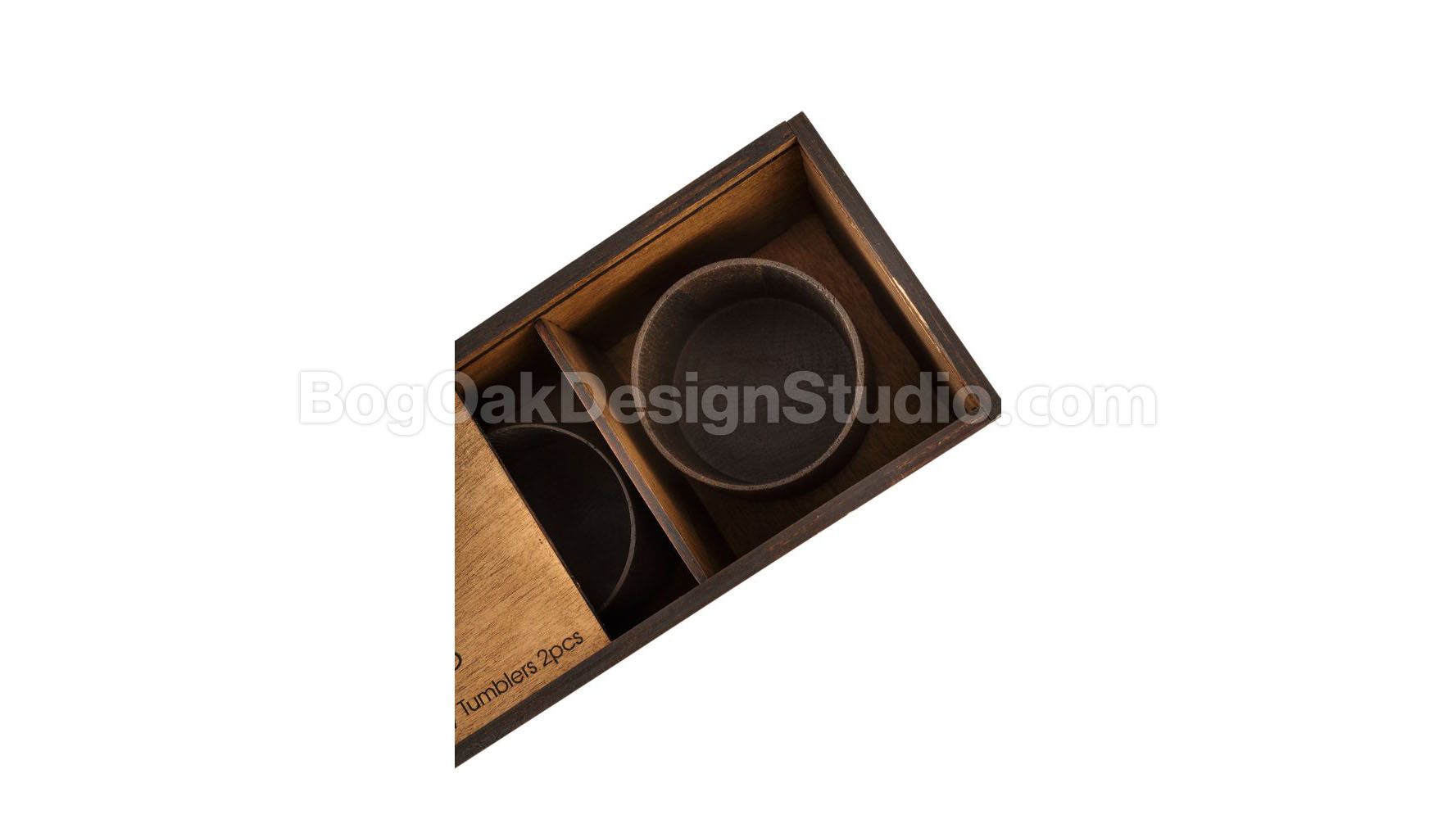 Whiskey tumblers set Elegance 2pcs
Individual products
For the Chinese fist art ``Ban``
Talisman «BELARUSIAN»
The talisman is made of relict bog oak, with a natural ``living edge``.
Natural bog oak is considered a noble natural resource, for centuries it is credited with magical powers due to its energy that began to accumulate at the time of his life growth and continued to accumulate for millennia during his stay under the pressure of the water and  earth.
According to mythology, the accumulated energy-symbolizes resistance (thirst for life) and has a protective effect (protects against losses).